WMRF Blog
Perinatal Depression & Anxiety Awareness Week
This week, 12 – 18 November, is Perinatal Anxiety Awareness Week.
Karen Hazell Raine – Clinical Lead State Wide Outreach Perinatal Service for Mental Health (SwOPS-mh), has kindly provided a blog for this awareness week.
Maternal and infant mental health
It's Perinatal Depression and Anxiety Awareness Week 12 – 18 November 2017!
Why not just Postnatal Depression?

Advancements in research have led to new understanding, that the concept of 'postnatal depression' is now outdated. Approximately one in five women experience a mental health problem during pregnancy and/or during the first year after giving birth to a baby. The perinatal period refers to the time from conception, through pregnancy and the first postnatal year. Depression, anxiety, and a variety of other mental health problems are as common during pregnancy as the postnatal period. New research confirms that many women who experience depressive symptoms during the perinatal period, have previously experienced a mental health problem. Depressive and anxiety symptoms are very common throughout the perinatal period, but for most women, these symptoms are temporary and resolve when stress and worries reduce. For some women, just getting support to have a good sleep can resolve symptoms of depression and anxiety, but for others, a range of more serious mental health problems can emerge.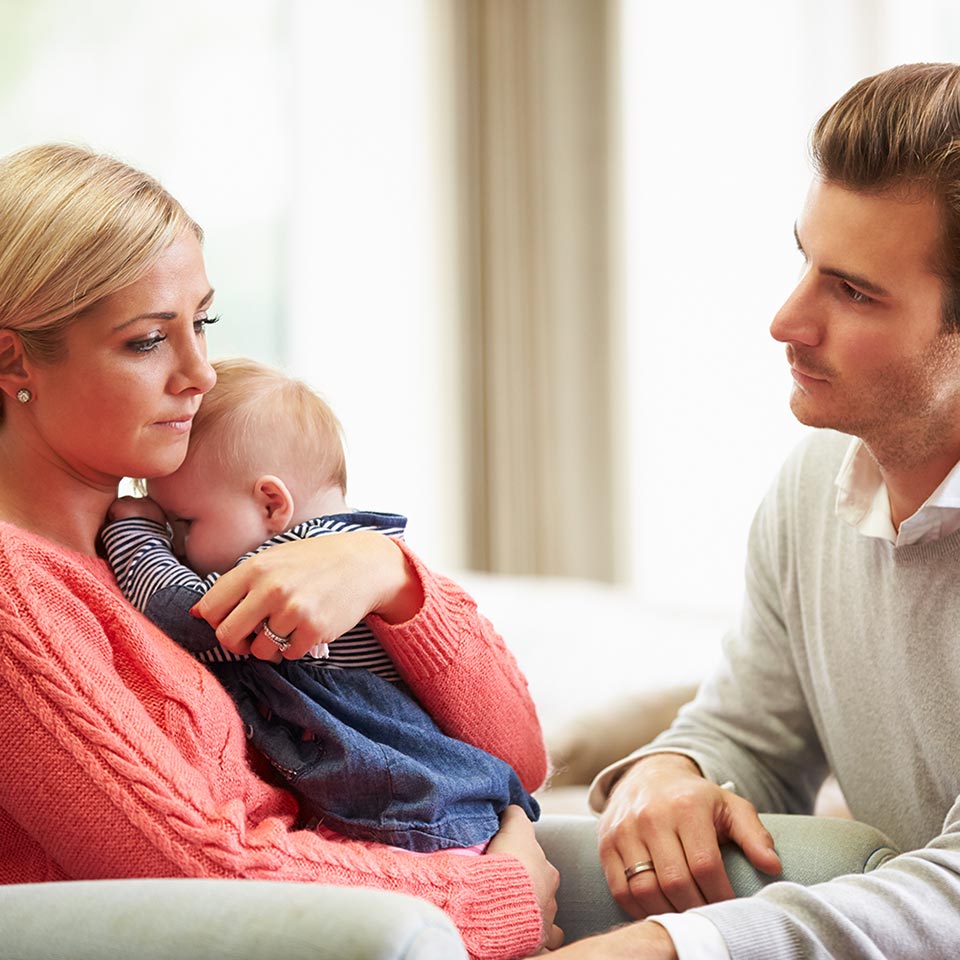 Myth busting
We all want to think about pregnancy and having a baby as a very happy and special time, however not all pregnancies are a planned, wanted, or uneventful. Childbirth has historically been known to be potentially dangerous, and parenting a newborn baby can be unexpectedly demanding. Physical, social, relationship and psychological changes inherent to pregnancy and parenting can pose ongoing challenging issues for families. Women who have previously experienced a mental health problem may be more vulnerable to relapse or recurrence of the condition during the hurly-burly of stress and change inherent to pregnancy and parenting a newborn.
Is there treatment and hope for perinatal mental health problems and illness?
Yes!
Our understanding and treatment for perinatal mental health problems and illnesses have improved rapidly over the past fifty years. For some women, adjusting medications or commencing new medications is essential, particularly for women who have ever experienced psychosis or who have an episode of psychosis for the first time, around the time of childbirth.
Perinatal mental health treatment is now community focused, aiming to care for pregnant women, mothers, and their babies at home with the support of their family and friends.
Research now confirms that old fashioned wisdom passed down from our grandmothers, is very good medicine for pregnant women and mothers. That is, a good healthy diet of fresh fruit, vegetables and homemade meals, quality sleep and regular exercise promotes mental health during the perinatal and early parenting period. Talking therapies are also excellent and can be as effective and maintain good outcomes for longer than medications. There are also very good, free, online treatments which women can take part in from the comfort of their own home.
Health Professionals throughout Australia now have access to guidelines focused on helping to identify women who may be at risk of developing mental health problems, with increasing understanding of the whole context for each woman. Check out this recent media article published on the Sydney Morning Herald over the weekend.
Stigma and perinatal mental health problems
Although around 20 percent of women experience one or more mental health problems during the perinatal period, there is still a great deal of associated stigma.
Think for a moment about your own attitudes. Would you feel as comfortable talking with your family and going to see your GP or other Health Professional, about a possible mental health problem, as you would about possible diabetes, asthma, or other health problems?
We all can take part in shaping attitudes to mental health problems, starting with our own.  Although acknowledging and seeking help for mental health problems during pregnancy and parenting should be as comfortable for women as it would be for asthma or diabetes, some women fear that they will be judged negatively as a mother. These women are at risk of suffering alone with mental health problems and not getting adequate support to have a confident and comfortable relationship with their baby.
The good news!
The CARE Study, supported by WMRF, is focused on identifying, from early pregnancy, women who require additional support to develop a confident and comfortable relationship with their baby, and who might be prone to developing mental health problems.
Current research tells us that early Child Adult Relationship Experiences (CARE) shape the health, mental health, and development for the next generation of parents. The CARE Study is bringing to the field of perinatal mental health, a crucial focus on promoting and supporting positive early parent-infant relationships.
If you would like to help support this project, please click on the heart to donate 
Useful links:
Life Resolutions: Perinatal And Postnatal Counselling Support For Mothers – 1300 739 531
PANDA National Helpline – 1300 726 306
BeyondBlue – 1300 22 4636
For more information about supporting Westmead Medical Research Foundation please contact us on
1800 639 037 or via email.