WMRF Blog
A Warrior says thank you to Westmead's Cancer Centre
Last year 4,631 new cases of Head & Neck cancer were diagnosed in Australia. Among them, 150 patients were diagnosed with nasal or sinus cancer – Snezana Drazic was one of them.
Snezana is a 37 year old wife and mother of three boys whose cancer journey started back in 2012 – just one week before her youngest son's 1st birthday.
She noticed her lymph-nodes enlarge in her neck and went to see the local GP. After being told not to worry and she just needed rest, she decided to seek a second opinion from which she got a referral for a biopsy and an appointment with a specialist was arranged.
The specialist confirmed her diagnosis of Nasopharyngeal Carcinoma.
"My whole world stopped, my heart broke and my family was hurting," says Snezana.
Snezana was referred to Dr Lakmalie Perera at Westmead Hospital who explained the diagnosis and treatment to Snezana.
"She was compassionate and caring, yet strong and determined, telling me we were going to fight this together for cure," remembers Snezana.
During her treatment, Snezana found the will to survive and was encouraged to fight for herself and for her family.
Her intense treatment included two lots of chemotherapy, followed by 7 weeks of intensive radiation. She was hospitalized a lot during this period, was on strong pain medication and had a feeding tube to help her with nutrition.
"What I remember most of all is the pain my family went through. The looks of despair on their faces praying, hoping, wishing that I would survive the treatment and beat the disease," says Snezana.
After almost five years Snezana is well enough to share her story, help others and most importantly watch over her children, see them grow and love them every day.
To show her gratitude and give back to the place where her life was saved, earlier this year Snezana hosted a morning tea to raise funds for Westmead Medical Research Foundation (WMRF) to support the head & neck radiation oncology unit at The Crown Princess Mary Cancer Centre in Westmead Hospital.
Thanks to the support of family, friends and local businesses in her area, over $6,500 were raised to help cancer patients and their families.
Snezana wrote a beautiful letter which she has kindly shared with us here: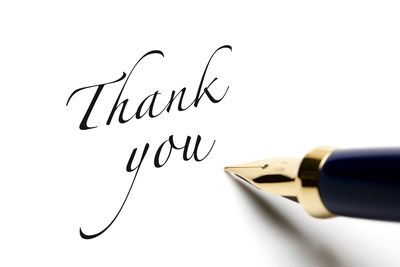 For more information about supporting Westmead Medical Research Foundation via hosting a fundraising event, please contact Marlene Nasr, Community Relations & Events Manager on 1800 639 037 or email to find out how you can support